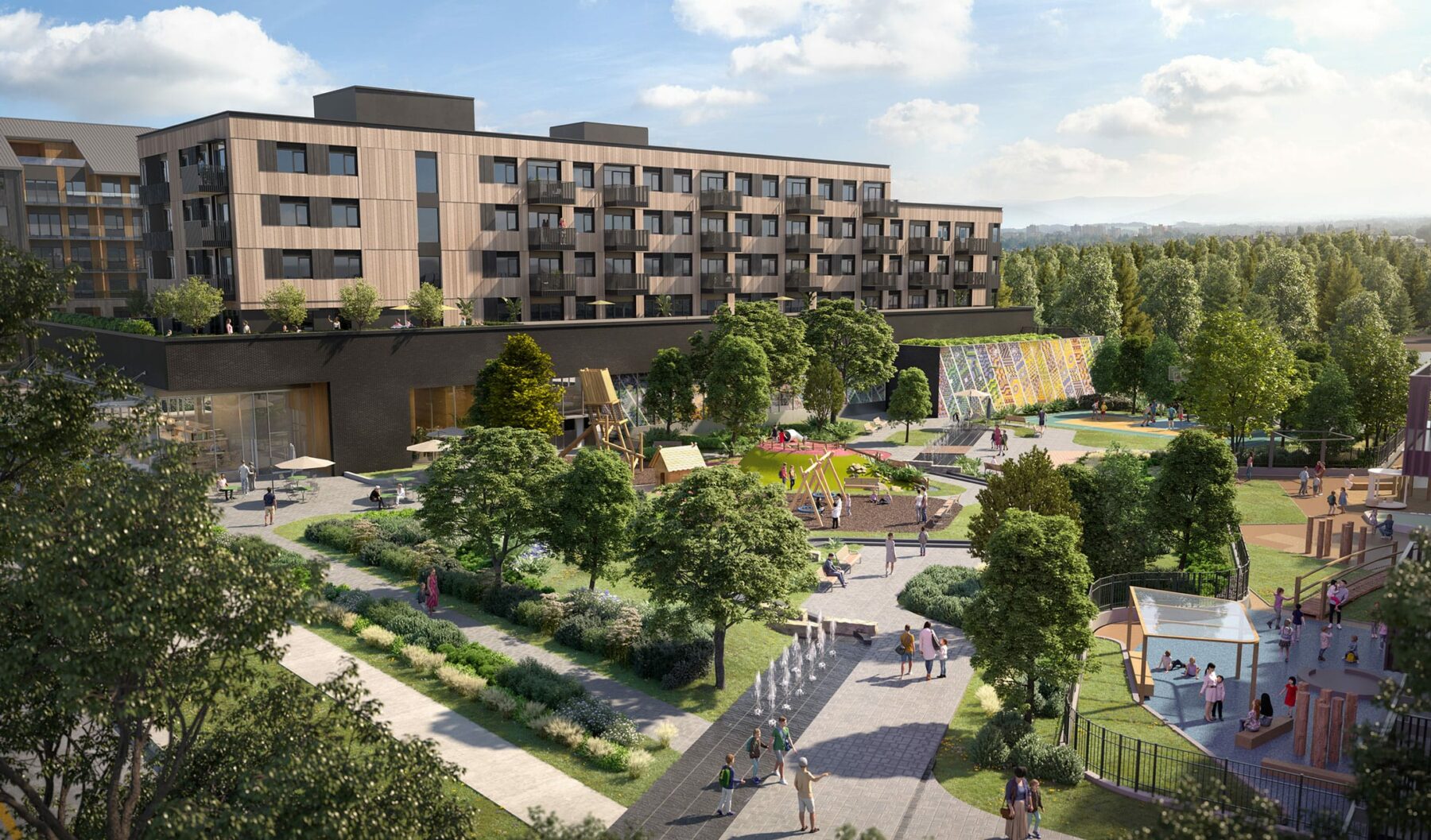 It's been several years since the developer of the former Denny's restaurant site at West Broadway and Birch Street was approved for rezoning.
The project was a hugely controversial one due to the height and density, in an area mostly known for low-rise apartment buildings. Neighbours worried that a 28-storey tower at 2538 Birch St. would set a precedent for more skyscrapers.
And then not much happened at the site until the last couple of weeks, when signs of groundworks began. According to the city, the developer applied for a building permit in September, 2018. When they applied to rezone for a taller building, they cancelled the permit application and resubmitted it in 2021. It was finally issued Feb. 7 this year.
City records show they'd applied for a building permit in September, 2018 and it was finally issued Feb. 7 this year.
Residents may be divided on the form it should take, but most people agree that the city needs more rental housing. Rental projects around the region that have been approved are too often delayed, or, worse, not getting built.
"A number of developers I speak to are constantly talking about rental projects on hold," says Michael Geller, developer and real estate consultant.
Part of it is cost. When many rental projects were first conceived, construction costs were probably 20- to 30-per-cent lower than they are now, he says. Meanwhile, interest rates have more than doubled. There's that, as well as the fact that condo prices can go higher but rents have a ceiling that people are able to pay.
"Projects may well be worth less," Mr. Geller says. "And that is why anybody who drives around Vancouver will see these rezoning signs for new purpose-built rental all over the place."
Architect and citizen researcher Brian Palmquist says the other reason for the slowdown is a logjam at city hall that is holding up new builds. As of last week, he found more than 450 spot rezoning applications in process or completed since 2018, and about half of those had rental homes – or 216 separate projects. Of those 216 projects, 138 of them had been rezoned.
However, only 34 of the 138 had obtained building permits. The 34 projects included 4,461 rental units. And he says 40 per cent of those units are in three multiphase projects that will likely take years to complete, Oakridge, 5055 Joyce St. and 8420 Ash St.
He found on average it took 32 weeks between the rezoning approval and the building permit to be issued. More than 40 per cent of rezoning approvals took more than a year to get the first building permit.
The city responded in an e-mail that as of Dec. 31, 2022, 80 purpose-built rental projects had been approved for rezoning but had not moved on to building permits in order to begin construction. And 35 social housing buildings had also been approved but hadn't moved on to permits.
Another reason for the holdup, says Mr. Geller, is that developers who take a rental property through the rezoning process don't always intend to develop the site, which is becoming increasingly common. Instead, they may be searching for a buyer to take over, particularly when their financing goes sideways.
"There are many situations where realtors will assemble a site, or a developer will take the site on, then they will get the approvals and then sell the project," he says.
"They are waiting for a buyer who will build and own it over time. Or sometimes, what they do is finish construction and they will lease it up and then sell the building fully leased to another entity."
It's not the same as flipping a property, he says.
"What they are doing is hiring the architect, determining what the plan should be, the mix of suites and the unit sizes, so they are using their judgement and experience to create a project.
"And this is becoming increasingly common because nowadays you often have to include a rental component in a condo project."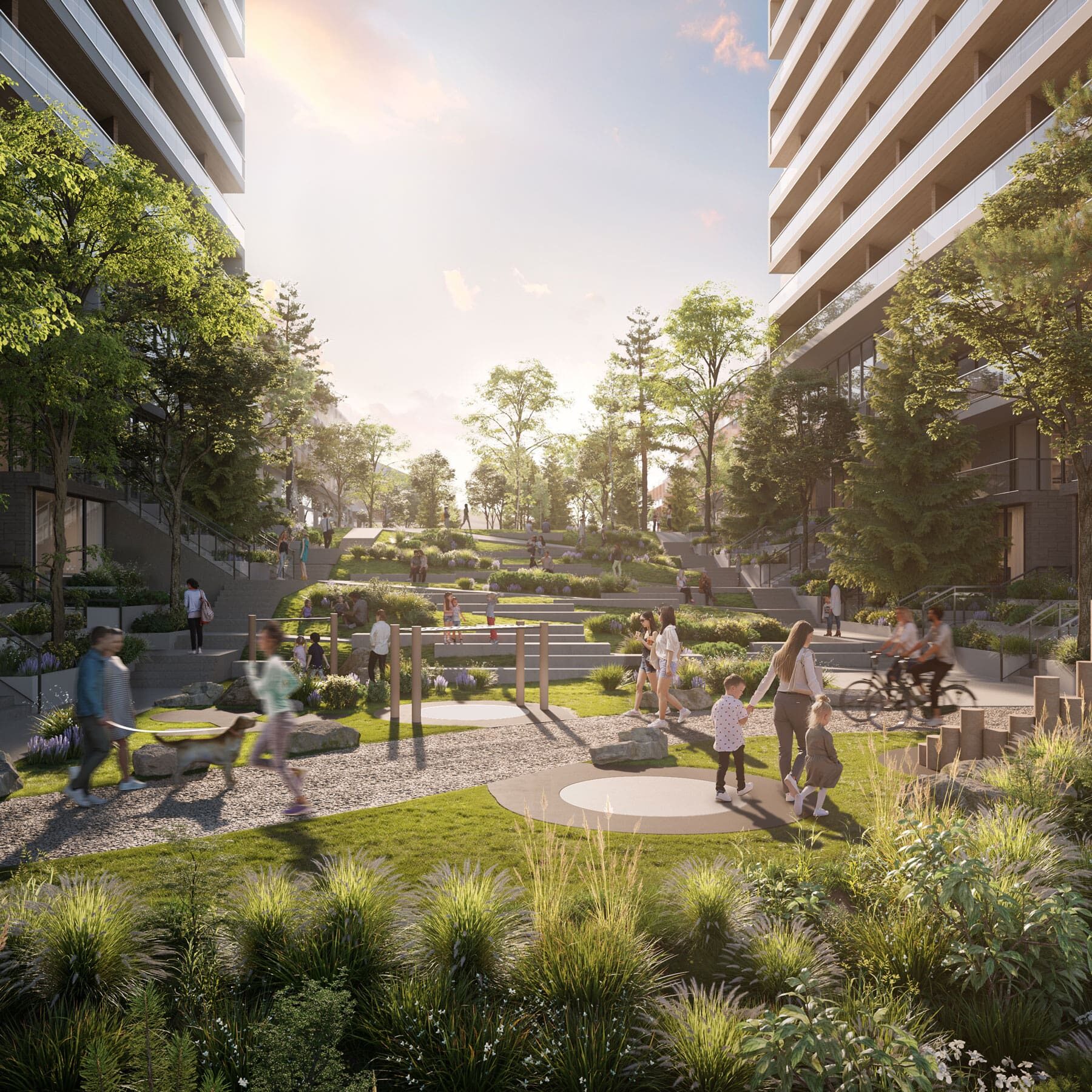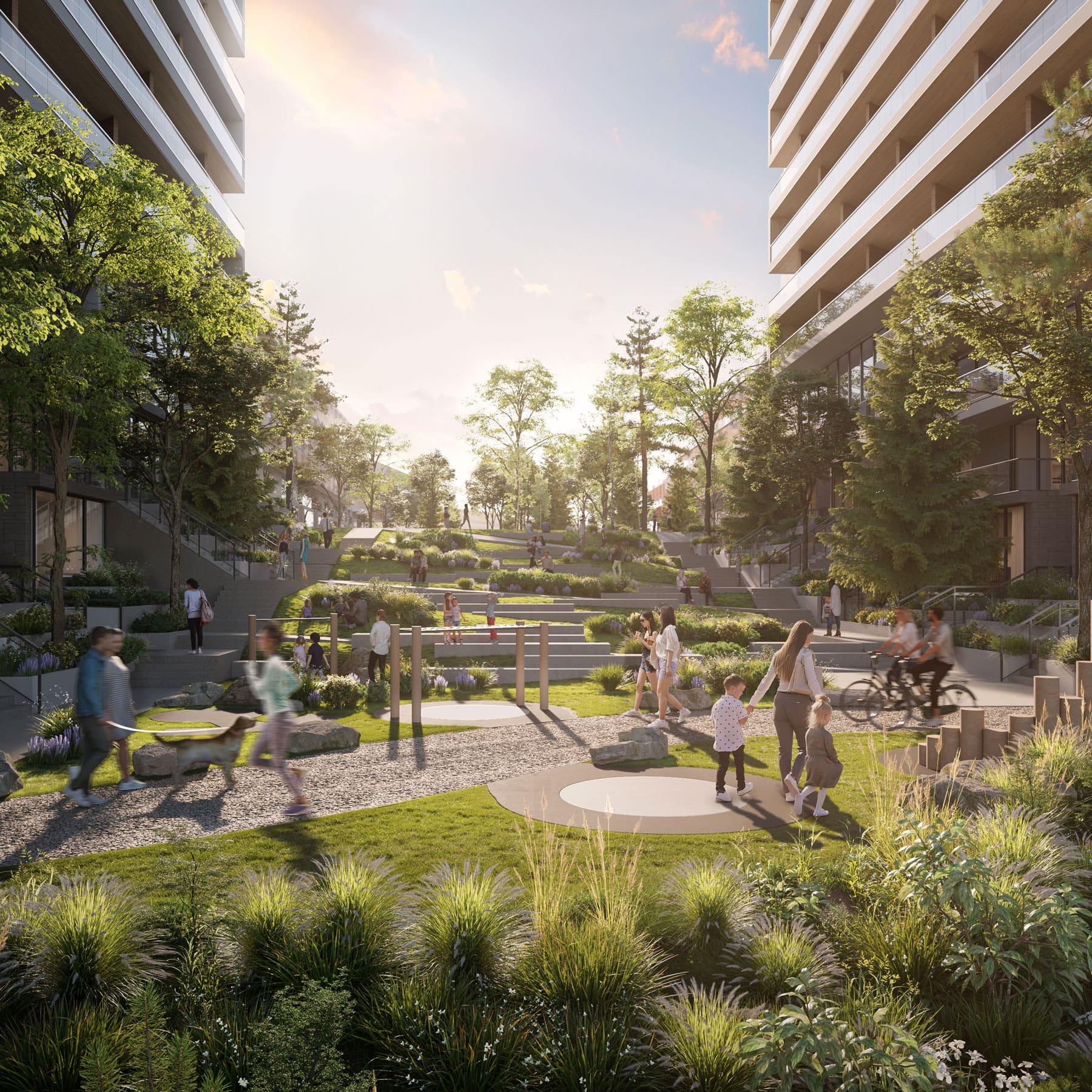 Andy Yan, director of Simon Fraser University's City Program, agrees that selling a rezoned property without completing it is a trend, but he sees it as more in line with speculative behaviour.
"It's an emerging futures market here in Vancouver," Mr. Yan says. "They are paper buildings up until somebody has occupancy."
Tony Hepworth, president of Pennyfarthing Development, has been a developer for 45 years. He acquires sites, takes them through rezonings and develops them, including his 90-unit rental project at Cambie and King Edward and 213-unit project in Langley.
"Not a day goes by that I don't get [offers for] two or three sites that have been approved but are not proceeding," he says of developers trying to unload properties.
"I'd say it's unusual in that there are people who bought land let's say two years ago, and they were full of optimism.
"Now, they face a totally different situation. … In some cases, they can't pay the mortgage. People are certainly losing money for sure."
The risk of development is considerable, he says. Five years ago, he built at King Edward and Yukon for $200 a square foot. Today, that would be double. And with rental, there are limits on the returns.
Mr. Hepworth doesn't think more supply will bring home prices down, and he says people who talk that way are dreaming. But he does believe more supply can keep prices from getting much worse.
"The one thing I get frustrated by is all the discussion of affordable housing," he says. "There is no such thing."
Instead, there is housing that is subsidized by a third party, he says.
"We have to try to hold the line as best we can. But it's very difficult."
On the face of it, it appears as if thousands of new housing units coming online, with the Oakridge project underway, Heather Lands and Senakw in Vancouver, and big projects in Burnaby and Port Moody.
Grosvenor bought the Oakridge Transit Centre site and has plans to develop the 14-acre site into 17 buildings that will include market rental and social housing. The developer is also planning 7.9 acres at Brentwood in Burnaby, which includes the tallest rental tower in Western Canada, at more than 60 storeys. The multiphased community will deliver about 2,000 market rental and 450 below-market rental units when built out.
But as any developer will tell you, these communities take years.
Grosvenor's Marc Josephson, senior vice-president, development, says housing supply must keep apace with federal immigration targets.
"The demand is clear: low vacancies, rent growth, population growth. It's all very encouraging for the market, but certainly there is a need for all parties in the process of developing housing to come together and deliver on promises of immigration," Mr. Josephson said. "Immigration is necessary for the health of our economy. But at same time, where is everybody going to live?"
Edgar Development's senior vice-president, development, Matthew McClenaghan says they started their Portwood project in Port Moody in 2018 and are just getting going. The 23-acre site will offer 2,200 homes in total, with 328 non-market and 138 market rental units.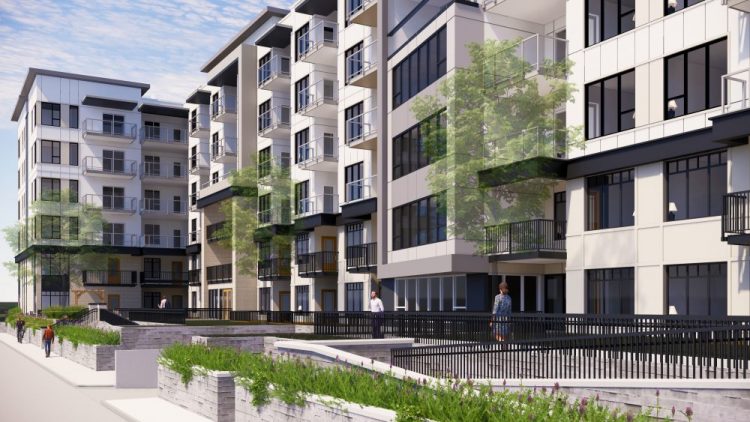 Mr. McClenaghan says people are mistaken if they think thousands of units are about to arrive on their doorstep. If you look at the Amazing Brentwood in Burnaby, it's averaging about one building every 18 to 24 months, he says.
"There are a lot of approved developments out there, but it's hard to make sense of when to actually construct," he says.
"Take a look on a municipal website, and see when something was approved, as a rezoning or so forth. And then take that list and drive around the community and see what has actually been built.
"Just because something is going through a rezoning, or someone says, 'Oh, Senakw is bringing 7,000 homes,' it will, but not today, and not even tomorrow.
"We have a big hole to fill."