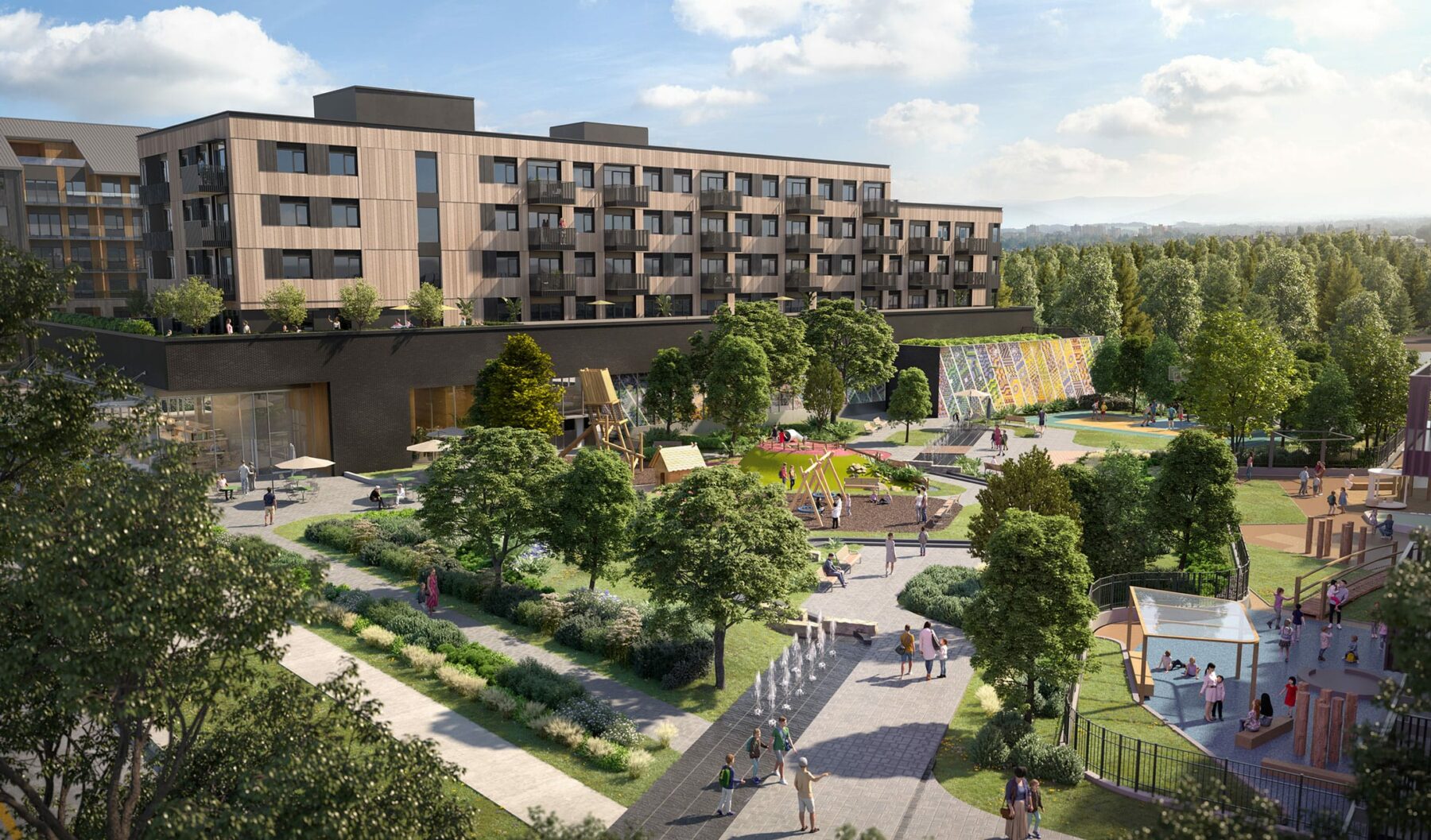 Construction is expected to begin this year on Portwood, a $1.1 billion master-planned community in the city of Port Moody created by EDGAR Development.
"When we looked at the property in 2018, we got very excited because it was an opportunity to create something unique," said Matthew McClenaghan, senior vice-president of development with EDGAR.
Portwood is the first master-planned community to come to Port Moody since 2004. McClenaghan said the team took a comprehensive approach to community design with this development, which sits on a 23-acre piece of land near the intersection of Cecile and Angela drives.
The development will span 20 buildings set across five new neighbourhoods offering diverse housing. Most buildings will be six-storeys and wood-framed with roughly 2,000 new market strata apartments being introduced, 138 new market rentals and 328 below market rentals.
The community will also have a new grocer, retail stores, a 12,300-square-foot child care facility, two parks, a 1.5-kilometre-long walking trail and bike paths.
Creating a master-planned community allows developers to approach a project with a wider and more comprehensive vision of what can be accomplished, said McClenaghan.
"It opens up a lot of doors. You're not trying to jam a bunch of density onto a 15,000-square-foot site and make it all go vertical," he said.
"You have this palette where you can get really creative and do really cool open space concepts."
He said EDGAR's goal was to create a new community, not just a housing development.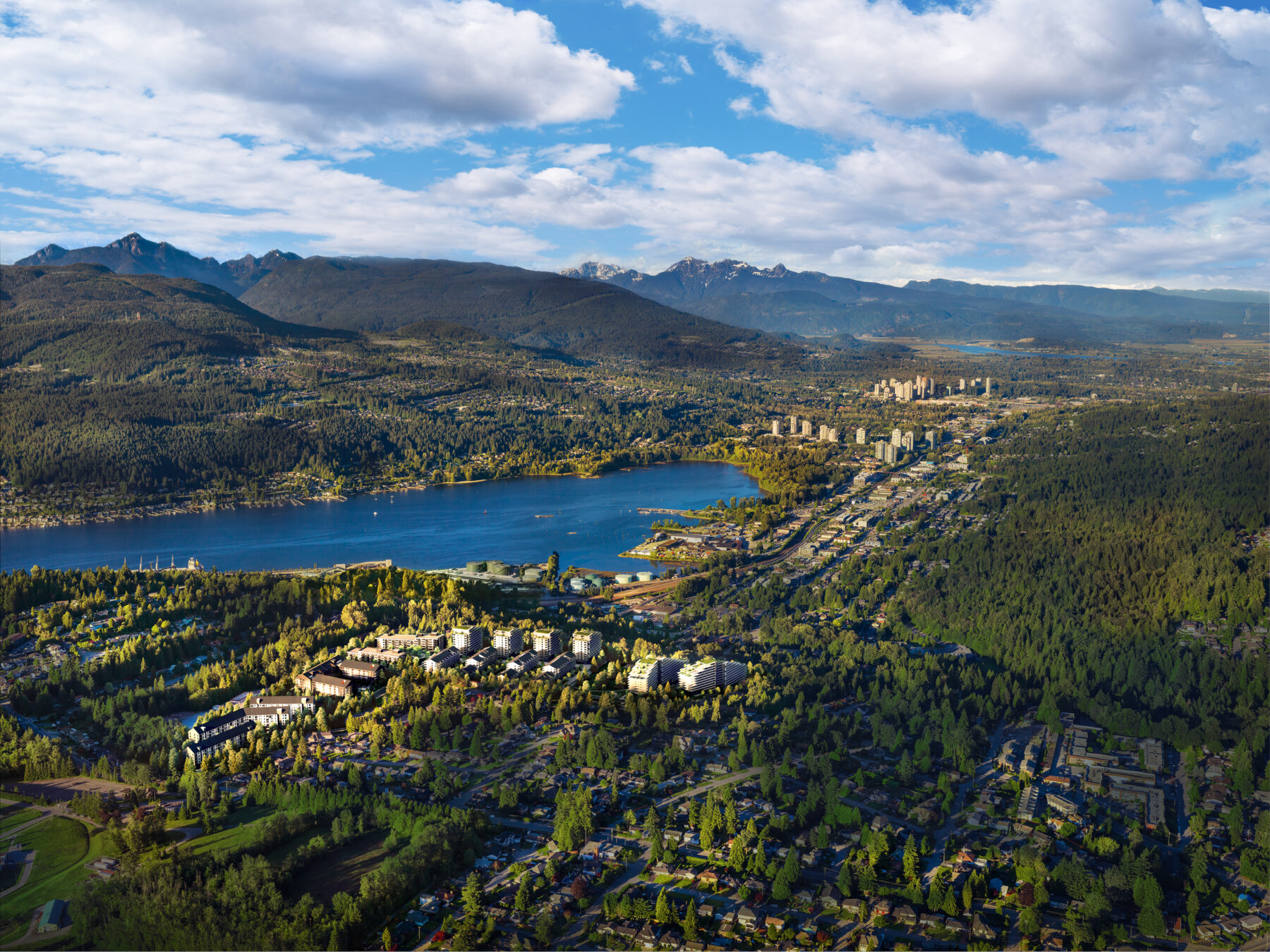 One of the ways EDGAR is bringing community to the forefront is an emphasis on outdoor space. Roughly 70 per cent of Portwood's 23 acres will be dedicated green space.
"We think of families, having all the townhomes there, having the opportunity to open their front door and have the kids spill out into a big courtyard or run across the street and go use the big neighbourhood park," he said.
"We're looking at this big open space thinking, 'Wow, we can do a lot here. We can create a real community.'"
One of the challenges unique to creating master-planned communities is the level of change a developer is bringing to an established area.
"We're not just creating a community, we're changing the community. So, it takes people (some time to adjust to big changes) and I certainly get that and I respect that. We're all human right?"
McClenaghan said the large impact a development like this has on a city like Port Moody meant the need for a focus on how Portwood can benefit the rest of the city and not just its future residents.
"We're beholden to be a responsible community member, right? It behooves us to design a thoughtful community and to think about how we integrate it."
He said the inclusion of several amenities were driven by the desire to add something to the already existing Port Moody community.
"There's two neighbourhood parks and there's child care. I believe we were quoted as having 120 to 140 spaces. There's the grocery concept, there's retail. That's not just for Portwood, that's going to serve Port Moody as a community itself," he said.
"It was important for us to deliver amenities that the homes across or down the street could walk to with their kids, use the park and get groceries without having to get into their car."
"It was important for us to deliver amenities that the homes across or down the street could walk to with their kids, use the park and get groceries without having to get into their car."

Matthew McClenaghan
EDGAR is also partnering with BC Housing to deliver affordable housing to ensure families from all walks of life will be able to establish their roots in Portwood.
"It's moderate income so, and it's really sad to say, but that's the teachers, the nurses and other important workers who we are delivering that for. Rents are getting higher these days, so we're really excited to work with BC Housing to deliver affordable rentals for families and professionals in the neighbourhood."
The company is gifting BC Housing five acres of land to facilitate the affordable housing build.
Delivering a master-planned community is no easy task. McClenaghan estimated it could be as many as 15 years before the development is fully finished.
But large projects like this are done in stages and he said EDGAR is hoping to have construction crews starting work late this summer.
"Were anticipating to start construction concurrently on the BC Housing below market homes, our strata phase and the market rental phase," he said, "That'll include the child care, neighbourhood park, grocery retail and the 138 market rental homes.
"All of those phases are not going to be shovel in the ground on the exact same dates, but they are all running concurrently together and should be delivered around the same time."
All in, EDGAR estimates the project will eventually be home to 4,000 residents and increase Port Moody's rental housing stock by 50 per cent.