The 2,400-home, $1.1 billion Portwood project by Edgar Development is the first master-planned housing community in the city since 2004.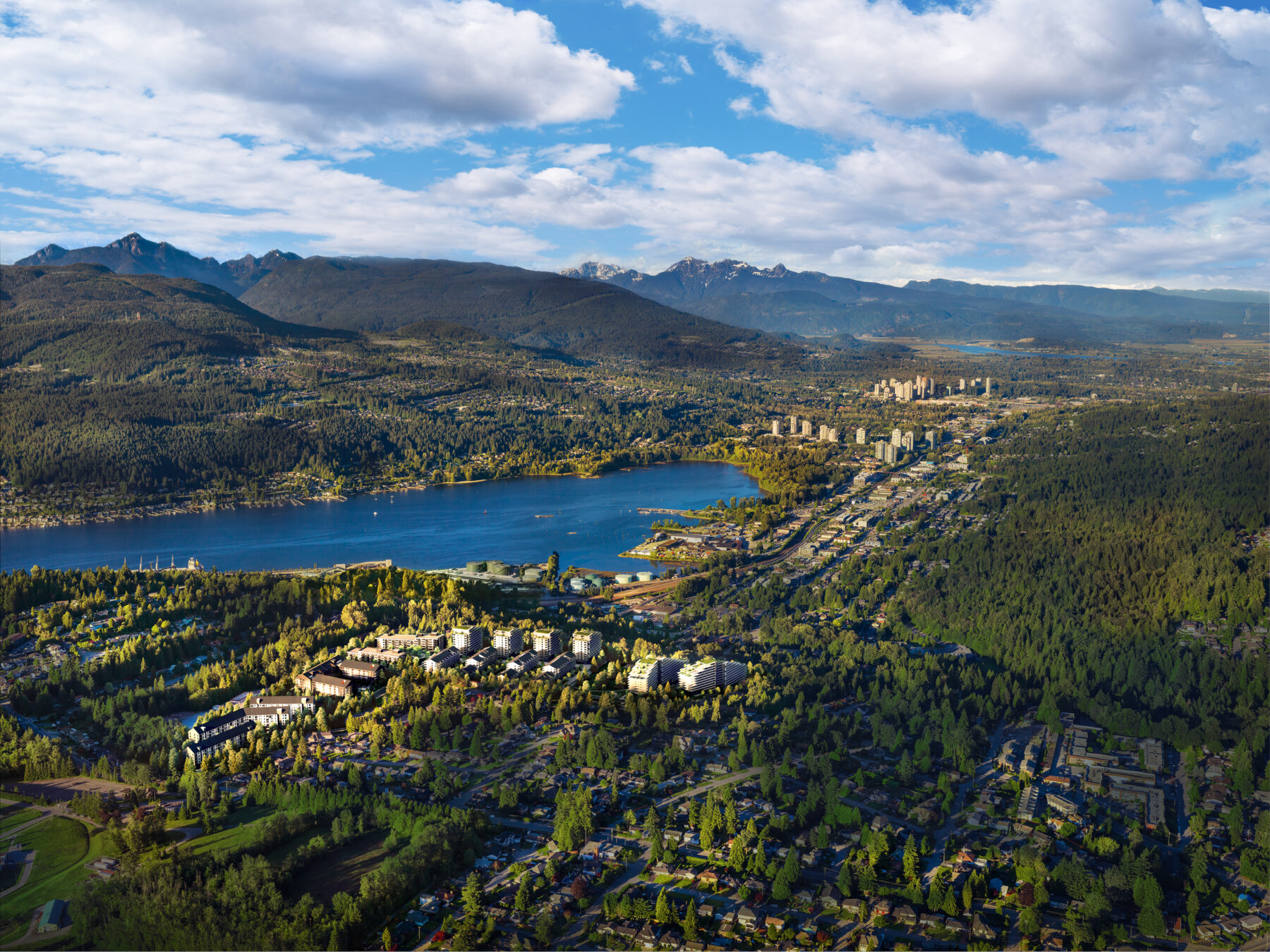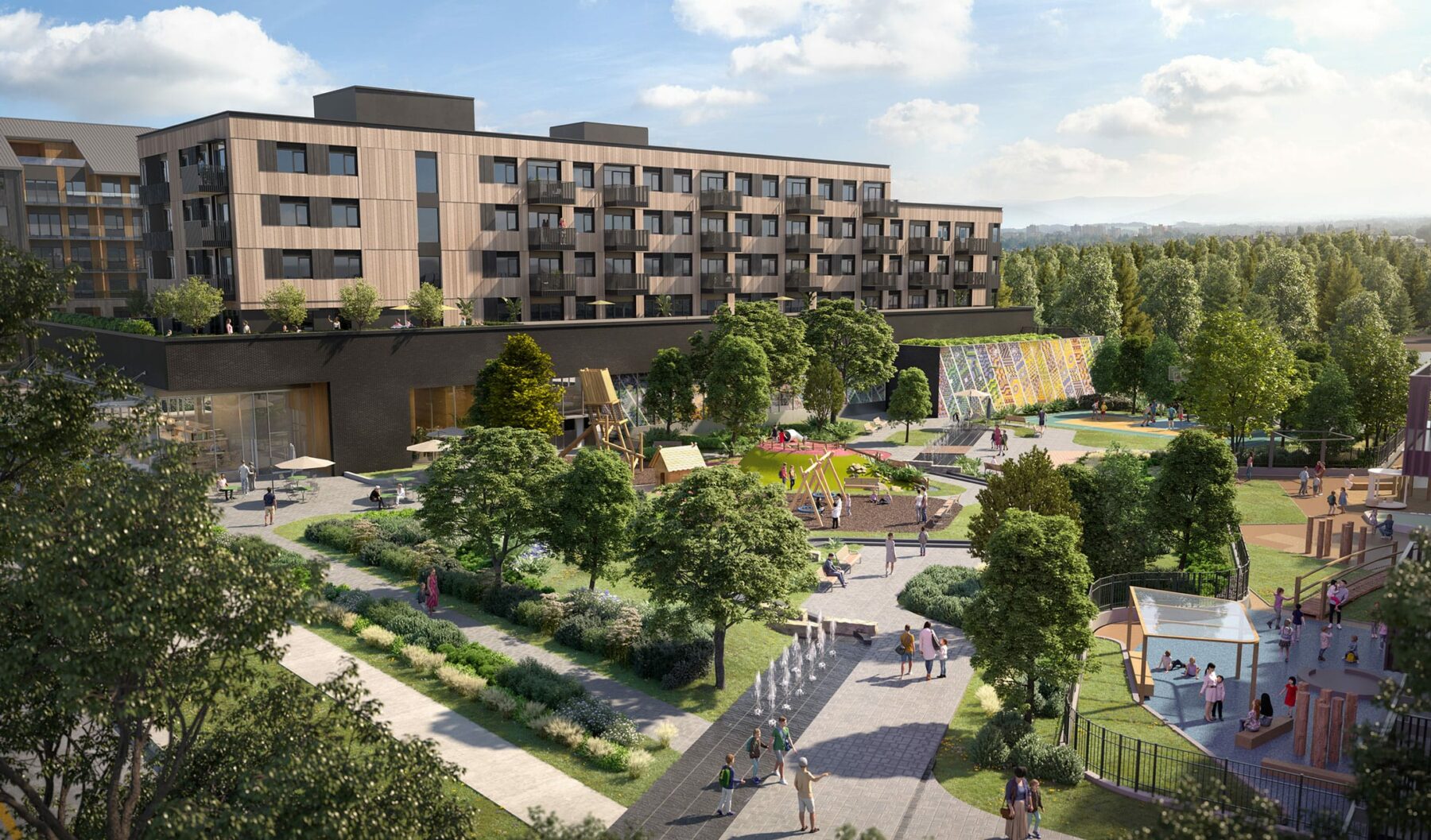 Edgar Development has launched pre-sales and will begin construction this summer on the first master-planned residential community approved and moving forward in Port Moody, B.C., in nearly 20 years.
Portwood, estimated to cost $1.1 billion at build out, will span 20 buildings, with most at six storeys, set across five new neighborhoods with a range of housing, including 138 new rentals and approximately 2,000 condominium apartments and townhouse strata units, grocery, retail and a new childcare facility. About 70 percent of the total development will be green space, including two new parks.
Edgar is also paying $30 million for a new road, $2.8 million for public art works and donating 5.1 acres to BC Housing for 325 non-market rental units.
The 23.7-acre site at 1142 Cecile Drive and 300 Angela Drive, Port Moody, will eventually become home to some 4,000 residents and take more than a decade to complete, according to the Vancouver-based developer.
"We're extremely excited about the plans for this site because people want to live in well-designed, thoughtful communities with access to parks, public art, retail, amenities and recreational facilities and that's what we are building here," said Peter Edgar, president of Edgar, which is headquartered in downtown Vancouver.
In addition to the eventual increase in market rentals, the Portwood development represents one of the biggest investments the provincial government has ever made into affordable housing outside of Vancouver and is one of the largest affordable housing contributions in Port Moody's history, according to Edgar. Together, the first two rental phases at Portwood will increase Port Moody's rental housing supply by more than 50 percent.
"What is astonishing about this development is the amount of land that is being gifted to the city to make way for new parks and trails. Not many developers would do that, but it's an integral part of the vision to create a complex, rich and sustainable community," said Mark Ostry, principal at Acton Ostry Architects. "In a typical development, homes would be fronted by streets and sidewalks. Here there will be green space between the buildings, providing common, open areas that will feel like you are living in a park."
"Here there will be green space between the buildings, providing common, open areas that will feel like you are living in a park."

Mark Ostry
Marketing is being handled by Rennie Associates of Vancouver, which said Portwood would have "many homes catering to an under-supplied segment of the market at prices under $1.5 million."
Port Moody apparently needs new housing. Two other large, long-planned residential projects have yet to launch in the municipality and, according to Real Estate Board of Greater Vancouver data and current housing sales, there is only a two-month supply of housing and only a one-month supply of townhouses available for sale.
In March, Port Moody posted 80 housing sales, up 248 per cent from January 2023 and 70 per cent higher than in February, and the sales-to-new listings ratio reached 70 per cent, the same as in March of last year.
The benchmark price of a Port Moody townhouse is currently just over $1 million, with condo apartments selling for just under $700,000.