Nearly a year and a half after receiving Port Moody City Council's approval, Edgar Development is proceeding with its significant redevelopment of Woodland Park, now rebranded as Portwood.
The 24-acre site of Portwood is located at 1142 Cecile Drive and 300 Angela Drive — in the general vicinity west of the major intersection of Barnet Highway and St. Johns Street.
There will be 20 buildings between six storeys and 19 storeys, containing about 2,000 homes, including 466 secured purpose-built rental homes — 328 below-market units for BC Housing and 138 market units — and about 1,600 condominium homes.
Next week, the developer will launch the sales of Umbra, part of the first phase of the project, providing 219 strata condominiums and townhomes. Construction on the project's first affordable rental housing component will also begin this summer.
The below-market housing component is being funded by $140 million in construction financing through BC Housing's HousingHub program of partnering with for-profit and non-profit developers to build affordable homes for middle-income households. The developer has gifted BC Housing with 5.1 acres of land worth $21 million to achieve the project's affordable housing component.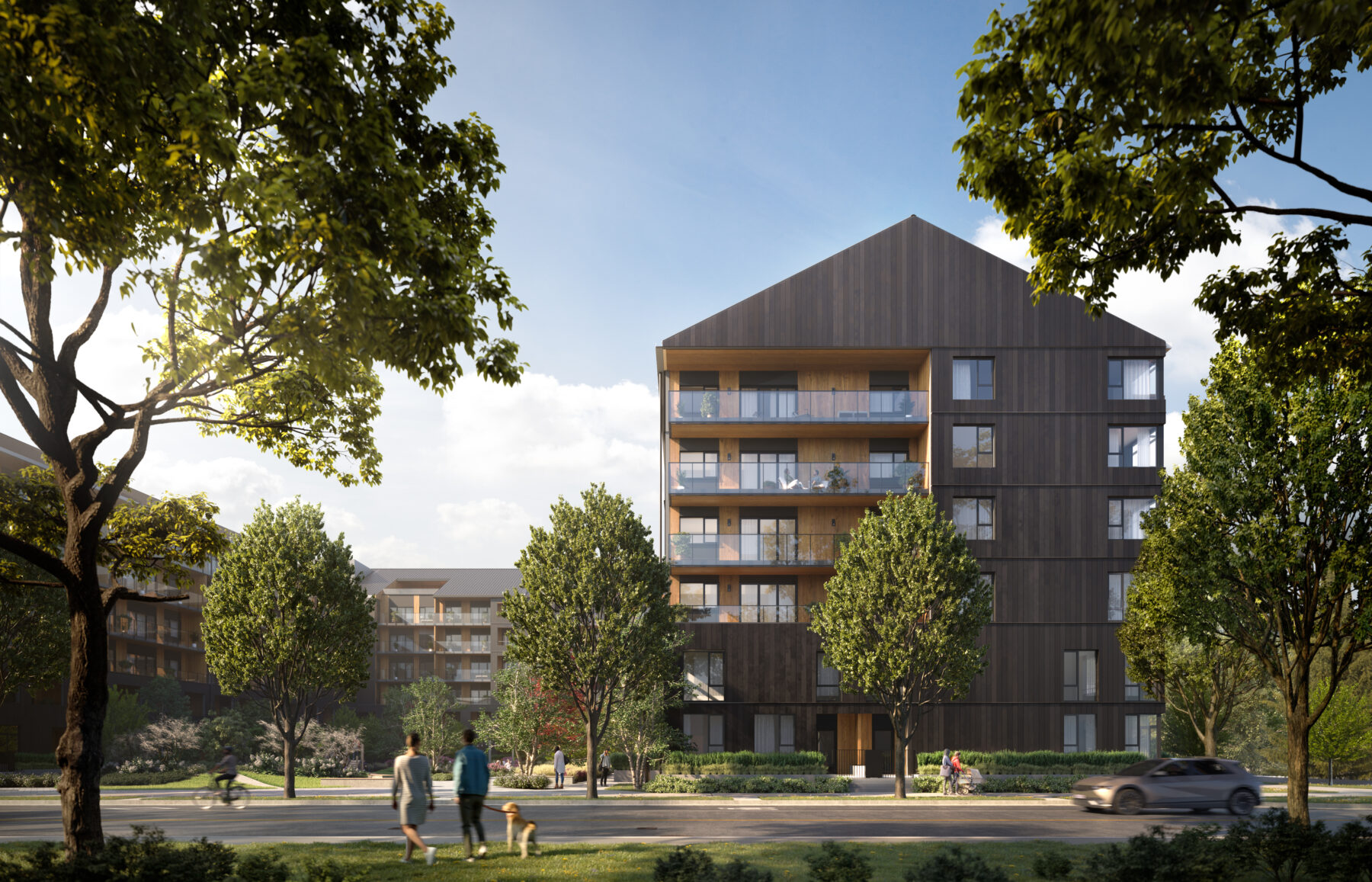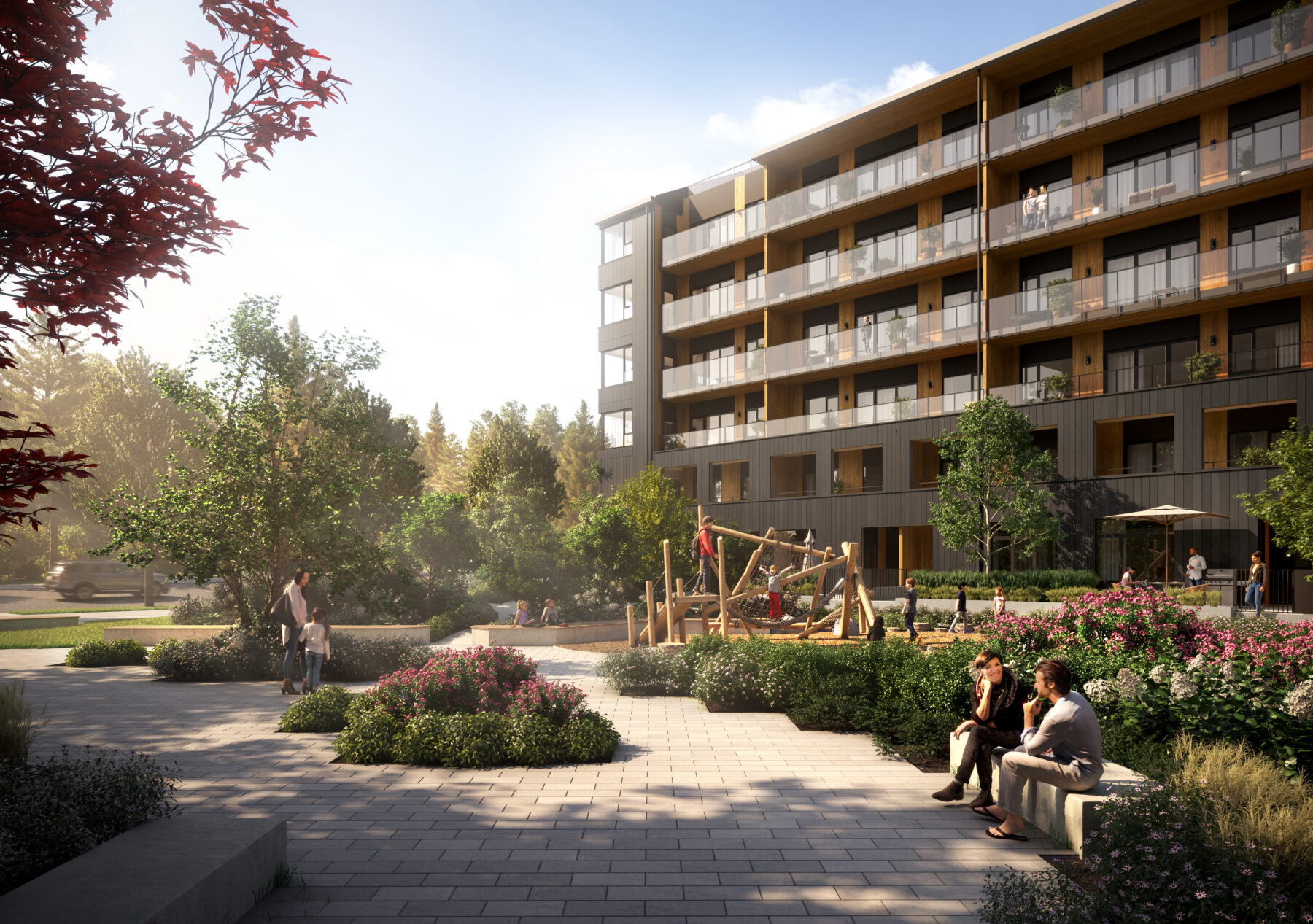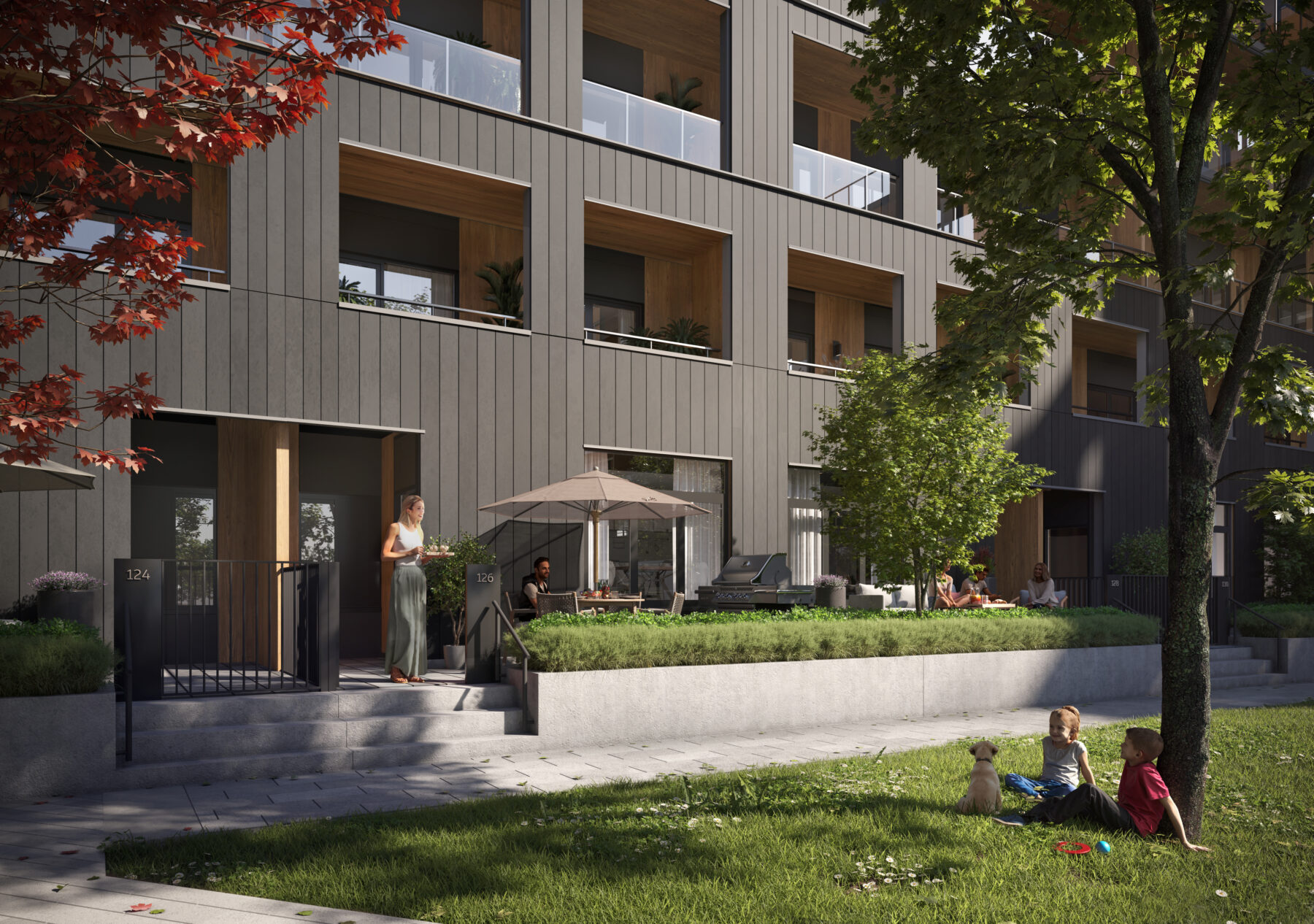 According to the developer, the first two rental housing phases at Portwood will increase Port Moody's secured purpose-built rental housing supply by over 50%.
"This is a truly complete community with a diverse range of housing, and we believe our collaboration with our many partners can serve as a model for bringing together different housing options in one location while rejuvenating a neighbourhood over time," said said Peter Edgar, president of Edgar Development, in a statement.
In addition to a mix of homes for about 4,000 people upon full buildout, which is expected to take a decade, the new neighbourhood will also have a 12,300 sq ft childcare facility for over 120 kids, 19,000 sq ft of retail/restaurant uses including a grocery store, and three acres of dedicated public spaces including two parks and a 1.5-km-long multi-path. Overall, 70% of the total development will be green space, which includes the protection and enhancement of more than five acres of environmentally sensitive areas.
Mark Ostry, the principal of Acton Ostry Architects, the design firm behind the redevelopment, says about 50% of the overall property protects the urban forest and creeks and to create new parks and trails. "We have worked hard to make this a walkable community where pedestrians and green space are prioritized. In a typical development, homes would be fronted by streets and sidewalks. Here instead there will be green space between the buildings, providing common, open areas that will feel like you are living in a park," said Ostry.
"A walkable community where pedestrians and green space are prioritized."

Mark Ostry
Derek Lee, the partner with landscape architectural firm PWL Partnership, added: "With the abundance of green space, this new development will feel like an arboretum with mature fir and cedar trees, creeks and trails connecting the neighbourhood with the surrounding community. This will be a five-minute neighbourhood where residents can walk to childcare, groceries, schools and parks."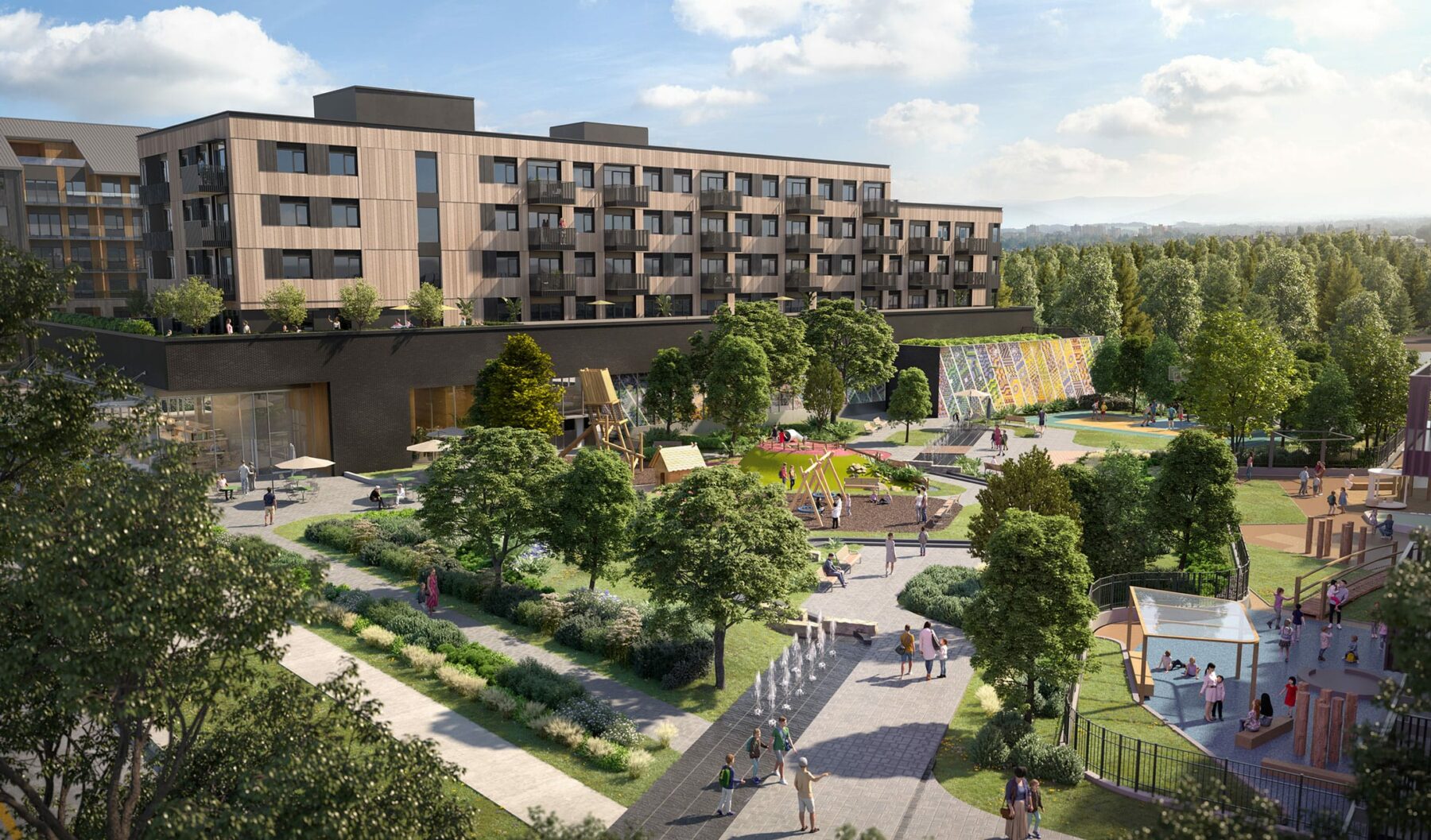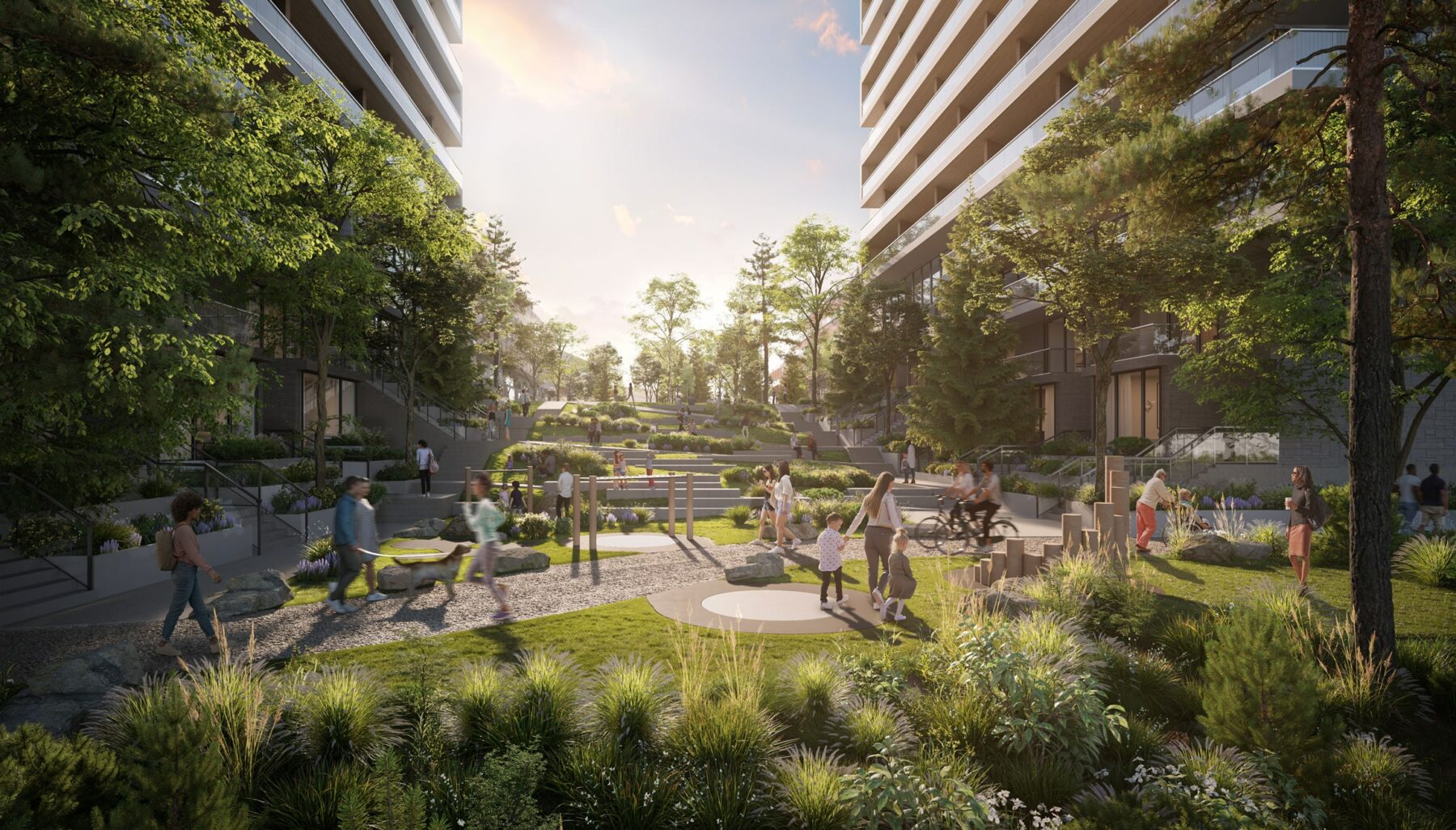 The developer is also providing $30 million to fund a new road for the development's access needs, with excess land provided to the municipal government, such as a potential site for a new replacement fire hall.
This is the first neighbourhood-sized redevelopment in Port Moody to move forward to construction since 2004.
The closest SkyTrain station is Moody Centre Station, which is about a 30-minute walk to the east.